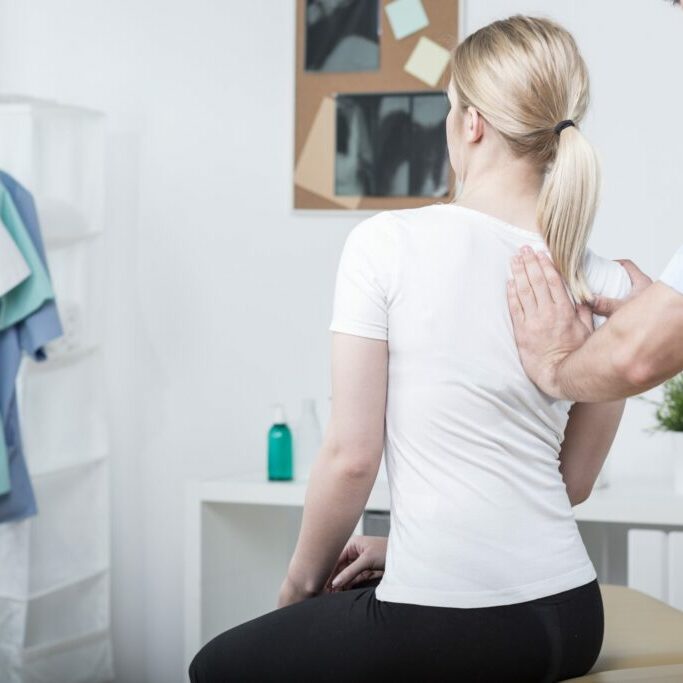 Let us know about injuries or symptoms that you have had
At the time of your first visit with our office, you will be welcomed to our practice as a new family member. We will have you fill out some paperwork to let us know the nature of your history and whatever injuries or symptoms that you have had. We will also get any health insurance information necessary. If you have insurance we handle the rest of the paperwork otherwise we offer reasonable rates for uninsured patients.
Dr. Bennett will consult with you regarding your symptoms, past history, and health concerns. At this point, the doctor will determine if our office is able to provide care suitable for your particular condition. If we cannot help you, then you will be referred to an appropriate doctor that can. Should we feel that care is needed, we will discuss your treatment recommendations first. Nothing is done in our office without your consent.
After your consultation, you will have a thorough chiropractic exam. This includes a neurological, orthopedic, and physical evaluation. These examination procedures provide us with information that is important for a proper diagnosis. X-rays are often recommended as they assist in obtaining information about your current problem. Following the exam, a brief treatment is provided to help alleviate your symptoms. The treatment on your next visit will be more customized to your problem after the doctor has had a chance to review your problem and whatever x-rays or tests that are available.
On your second visit, Dr. Bennett will provide you with a report of findings. This is a review of your medical or chiropractic issues, analysis of your x-rays if there are any and a discussion of recommended​ treatment.
Our office participates in many insurance programs. We also accept auto accident liens and worker's compensation coverage. To find out if your insurance covers chiropractic care, you can call the number for members on your insurance card. We will always call your insurance company ourselves as well to further clarify the coverage or requirements necessary for care. For potential patients that have visited this website, we offer a consultation at no charge.
Patients that don't have coverage for Chiropractic care are provided with a discounted treatment program so that it is affordable.